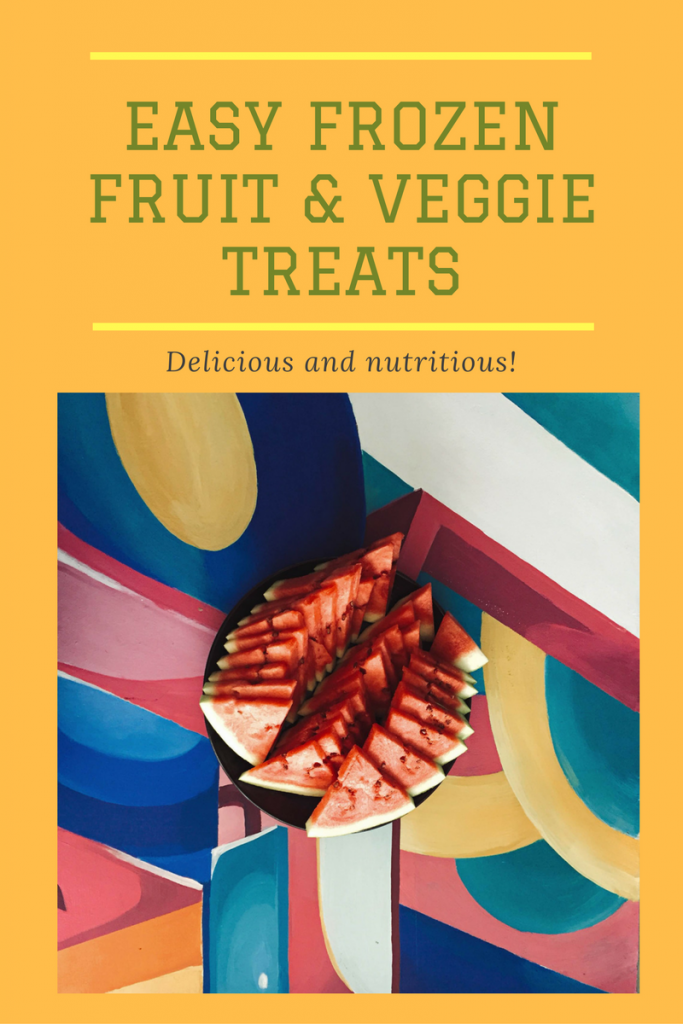 Healthy dog treats can be easy to make. They require 2 basic ingredients:
Fruit
For which fruits are good, check out the Impulse Notion series "Great Fruits for Dogs".
Examples include blueberries, strawberries. bananas, pumpkin, and watermelon.
Base
For the base you can use one of the following:
Plain organic yogurt

Organic coconut milk

Organic coconut water

Filtered water
Optional Additions
You can add either or both of the following to give the treat more texture or extra sweetness.
Organic peanut butter (please make sure it does not contain Xylitol, which is toxic to dogs!)

Organic honey (optional)
Instructions
Blend the fruit, base, and optional additions together.

Pour into an ice cube tray and freeze.
Voila! Easy peezy!
For the amount and demonstrations, check out our Frozen Dog Treat videos.
All recipes are in the video descriptions. These are great starting points! You can play around with the recipes, try different recommended fruits that are safe for dogs, and have fun.
IMPORTANT: Please remember to only use the fruit! Seeds and pits contain cyanide, and cores can be choking hazards.
Vegetable Dog Treats
Like the simple fruit treats these only require two ingredients: veggie plus water.
Try cucumbers or carrots and water.
Cut up the cucumbers and / or carrots into small pieces and freeze them with water in an ice cube tray. A great crunchy and hydrating snack for your friend!